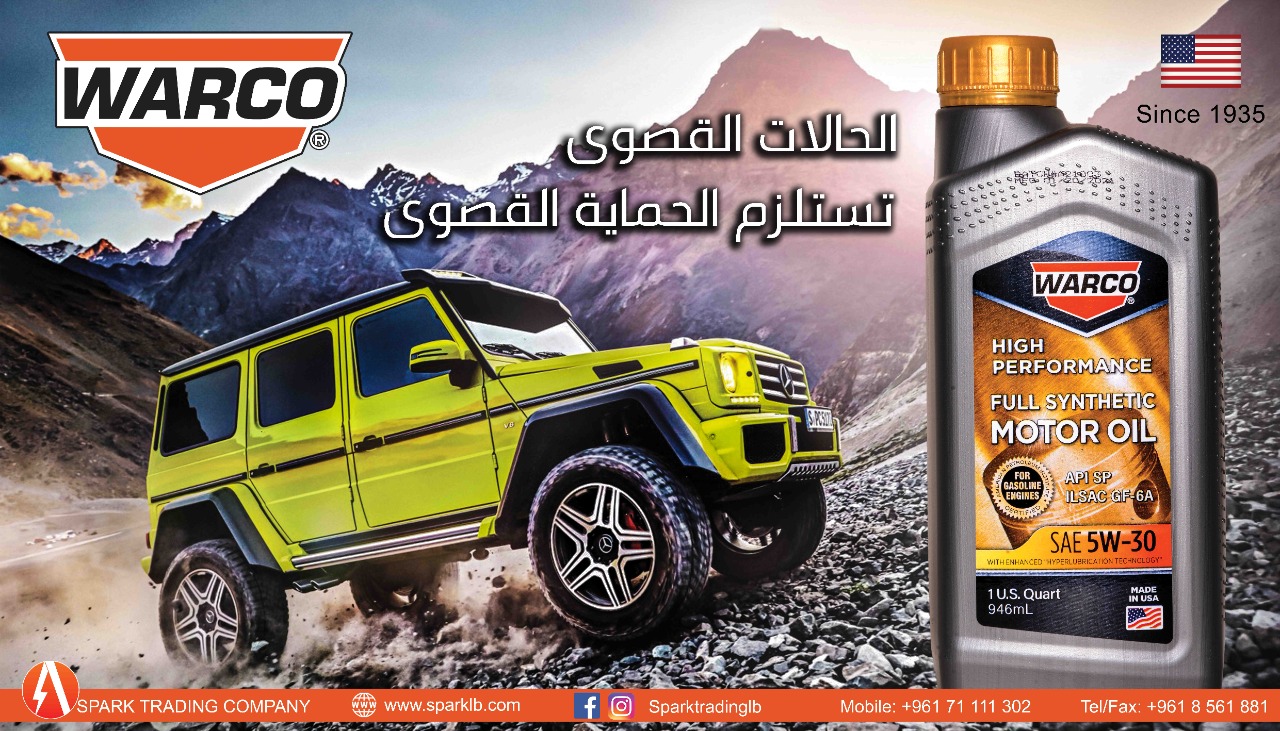 Welcome to Spark Trading company
In 2020, Spark Trading Company was established and registered in the Chamber of Commerce and Industry.
Main pursuit has always been to provide high quality service and large variety products from around the world at the lowest and competitive possible prices exceeding customer expectations.
To be a leader in the automotive industry in Lebanon and MENA Region.
Our stores are equipped with state of the art equipment, and our work is guaranteed. All of our products are backed up by a manufacturer's warranty.
It is a story of loyalty, confidence and fusing many years of experiences; three Friends persevered and worked hard throughout many years in many fields and all of them were successful. They built a solid reputation of reliability, creativity, invention and innovation and will always remain the most trusted names
We are the exclusive Importer and Distributor of Lubricants brands as the below: